Custom Glass Gives People Bathroom Envy
It is amazing what a dazzling glass enclosure can do for the overall look of a bathroom. When you work with Royal Group, you get custom-designed glass for your shower, tub, or steam room. From stylish shapes, doors, glass types, and even glass effects, you can have something truly original and extraordinary. Etching, tempered glass, and safety glass: we develop just the right solution for your particular need using top-quality materials and unparalleled workmanship. Count on us for quality, customizable options for your glass shower door.
Royal Group has been in the custom glass business for a long time. We're your trusted local partner for custom glass!
So many ways to customize your glass shower:
Opening and door styles.
Glass types and thickness.
Glass finishes.
Surface treatments.
Handle and hardware styles.
Any shape or size.
And just about anything you can dream up!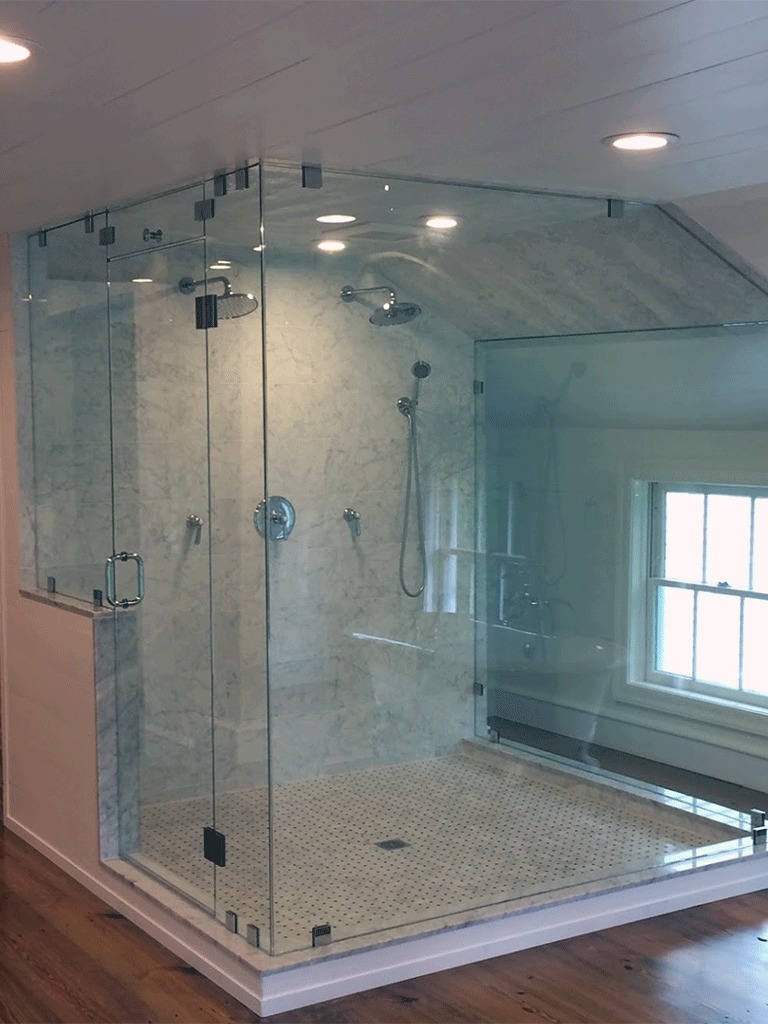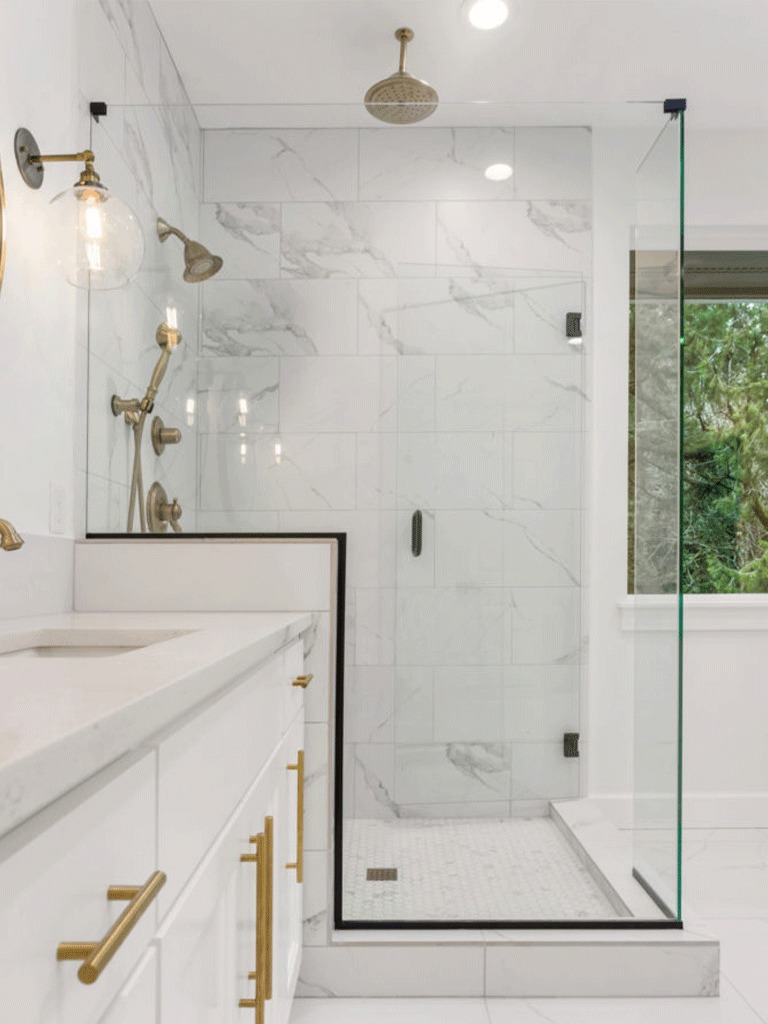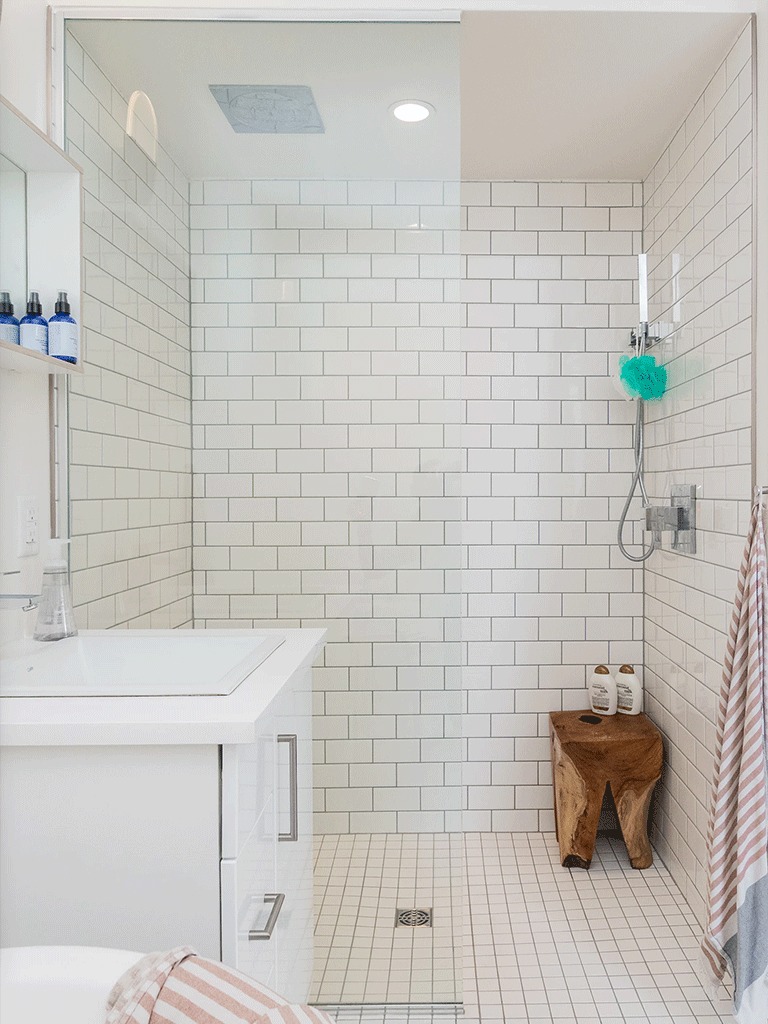 More Reasons to Love Custom Glass Showers
Have you been wanting your dream bathroom now for a while? The most dreamy bathrooms feature custom glass showers because they:
Let light fill your whole bathroom.
Are easy to clean and maintain.
Makes your bathroom feel larger.
Gives a sleek, modern look.
Adds to your home value.
Look so much nicer than shower curtains.
Let's talk about making your dream bathroom come true.
Outstanding Quality
"We would like to take a moment to recognize the outstanding quality and services provided to us within the recent months from The Royal Group. We had a visitor one evening that accidentally locked his keys inside of his car. After calling another supposed 24-hour emergency glass and lock company and receiving nothing but a voice mail, we called The Royal Group. Within 15 minutes, Agnes came and had our visitor's car unlocked and he was on his way home!"
Extremely Responsive
"The team that you have in place has been extremely responsive to our needs and has proven to go beyond our expectations time and time again. As a thirty year Navy Veteran, I salute the professionalism that your company shows every day in everything that they do.  In today's world, I cannot tell you how much that means to a Facilities Director in the field. THANK YOU! "
Total Faith in Royal Group
"I have never been this impressed on work performance from an outside vendor.  Agnes is professional, honest, and efficient.  We have total faith in her ability and look forward to working with her in the future."
Jessica A., South Burlington
Get The Royal Experience In 3 Steps
1
Get a Quote
Tell us about your needs and challenges and we'll put together the ideal solutions.
2
Choose Your Protection
We'll show you the right products and services levels for your needs.
3
Top Quality Installation
We'll provide a clean, private, and secure installation. You'll hardly notice we were there.
We know how important reliability, trustworthiness, and support are to you. We promise you The Royal Experience on day one and every day after.