Annual Fire Alarm Test & Inspections by Local Vermonters
Is your Fire Alarm System Inspected and current for this year? Did you know the State Requires your Fire Alarm System to be tested and inspected each year?
Not sure? You can look at your Fire Alarm Control Panel, you should see a sticker with a year on it. If it's outdated, please give us a call and we can help get you up to date and compliant with the VT Division of Fire Safety requirements.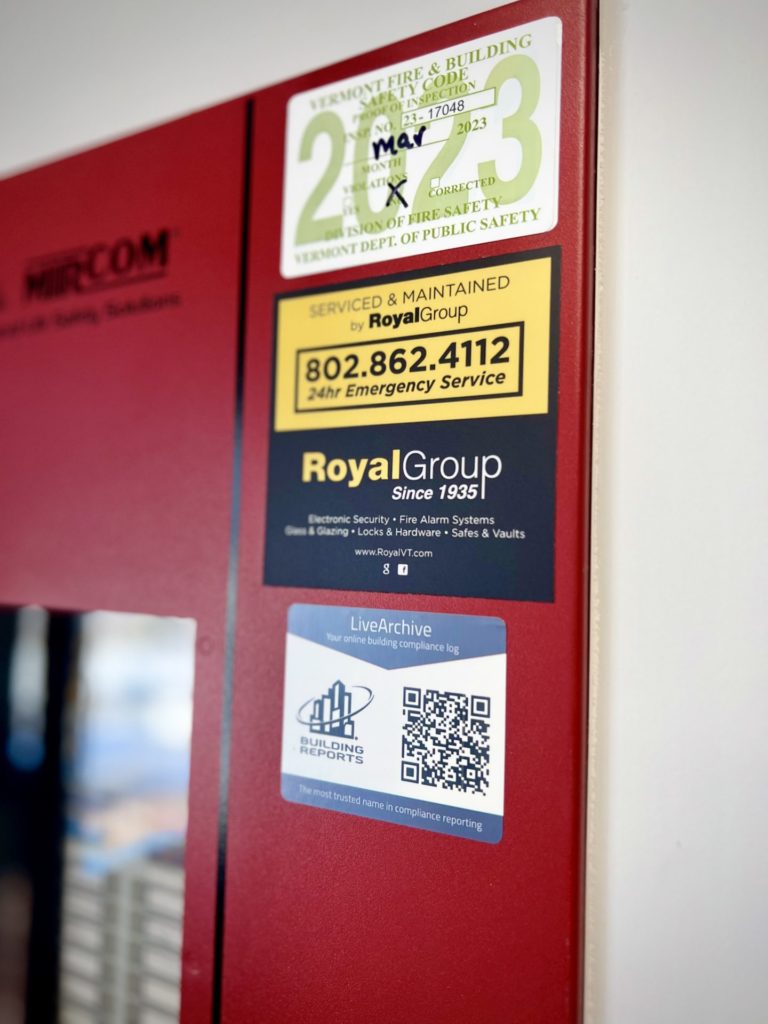 Doesn't every Fire Alarm company perform the same inspection?
Unfortunately, no. Here are just a few ways The Royal Group stand above the rest:
We barcode every device on your system.
All of our Technicians are equipped with Tablets
For the initial Inspection, we place a bar code on every single device associated with your Fire Alarm System
Our Technician performs the manufacturer recommended method of testing on that specific device, scans the barcode, marks it pass or fail, inputs any notes or appropriate photos and moves on to the next device to test
Our Details:
When we barcode a device on your system, we document the manufacturer, the exact part number, the name / location, etc so we have a very high level of detail both on our end to support you with any service or issues, and on your end to provide you with a very comprehensive report of your Fire Alarm System
Manufacturer Recalls? Our system is integrated in with multiple databases searching for any recalled devices by the manufacturer and part number….. so our system will automatically flag any device that has been recalled so we can let you know and get it replaced.
Easy, web-based access to your Inspection Reports.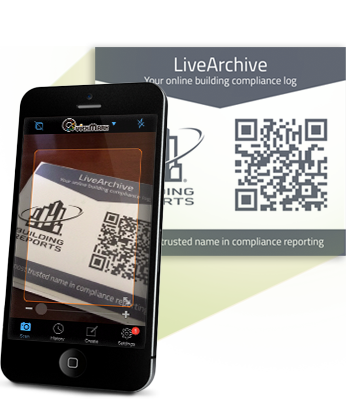 You'll have a web log in to access current and past year inspection reports. You can view or download them whenever you'd like.
We place a QR code on your Fire Alarm Control Panel. Anyone with log in credentials can scan that code and pull up the most current inspection report for your system.
What others are saying:
"The AHJs and OSHA officials were amazed at the level of detailed information in our inspection reports. They were very pleased – and that's a major benefit for us."
Dana Rogers
Coordinator, Technical Operations
Phoenix Sky Harbor Airport
Want to check out a few Case Studies?
https://www.buildingreports.com/m/case-studies/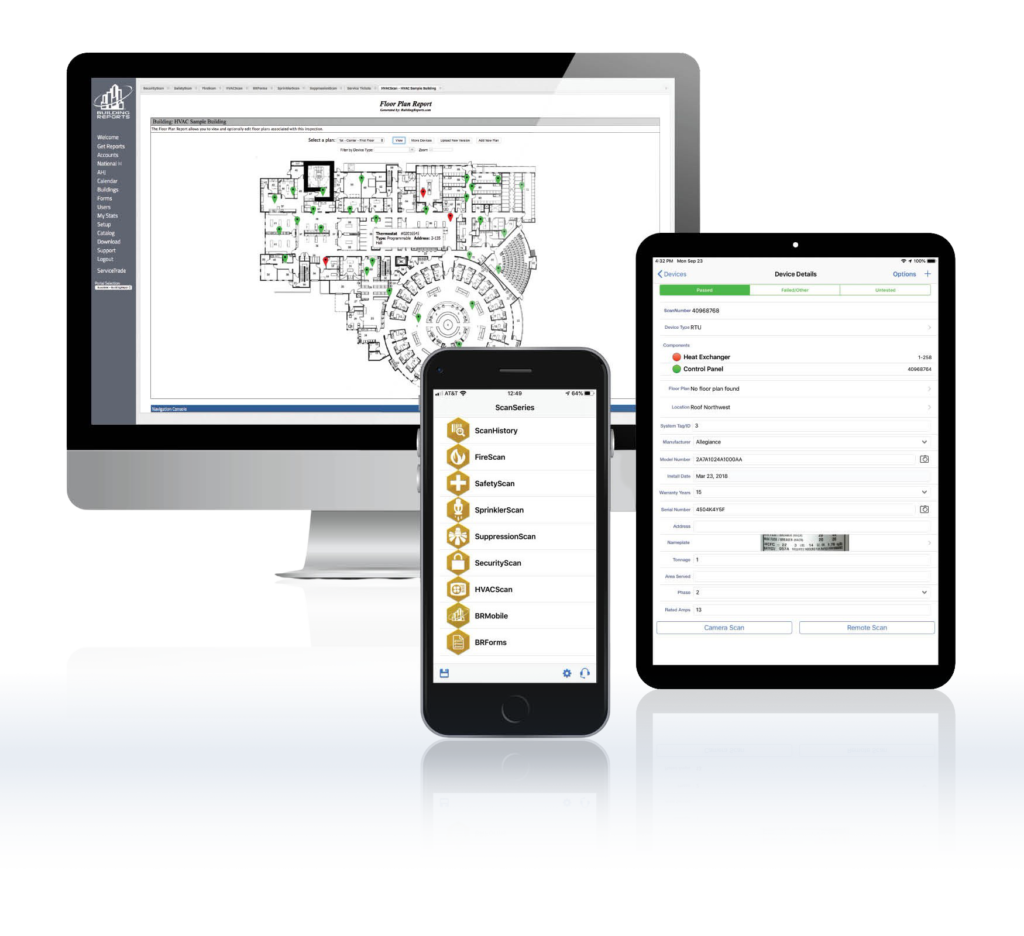 You Did It Our Way
"From the inception of the project, either you or one of your team members were at the table with us discussing, sharing ideas, understanding costs and coming up with solutions to meet our needs. This project was extremely complex, and you and your team put in tireless hours to meet and in most cases exceed our expectations."
Extremely Responsive
"The team that you have in place has been extremely responsive to our needs and has proven to go beyond our expectations time and time again. As a thirty year Navy Veteran, I salute the professionalism that your company shows every day in everything that they do.  In today's world, I cannot tell you how much that means to a Facilities Director in the field. THANK YOU! "
Total Faith in Royal Group
"I have never been this impressed on work performance from an outside vendor.  Agnes is professional, honest, and efficient.  We have total faith in her ability and look forward to working with her in the future."
Jessica A., South Burlington
Get The Royal Experience In 3 Steps
1
Get a Quote
Tell us about your needs and challenges and we'll put together the ideal solutions.
2
Choose Your Protection
We'll show you the right products and services levels for your needs.
3
Top Quality Installation
We'll provide a clean, private, and secure installation. You'll hardly notice we were there.
We know how important reliability, trustworthiness, and support are to you. We promise you The Royal Experience on day one and every day after.